How to relocate to the Netherlands with Qlick
Learn more about the services you can expect from Qlick when you relocate to the Netherlands. We discuss local policies, salary requirements, benefits, and other things you should be aware of before taking this exciting step!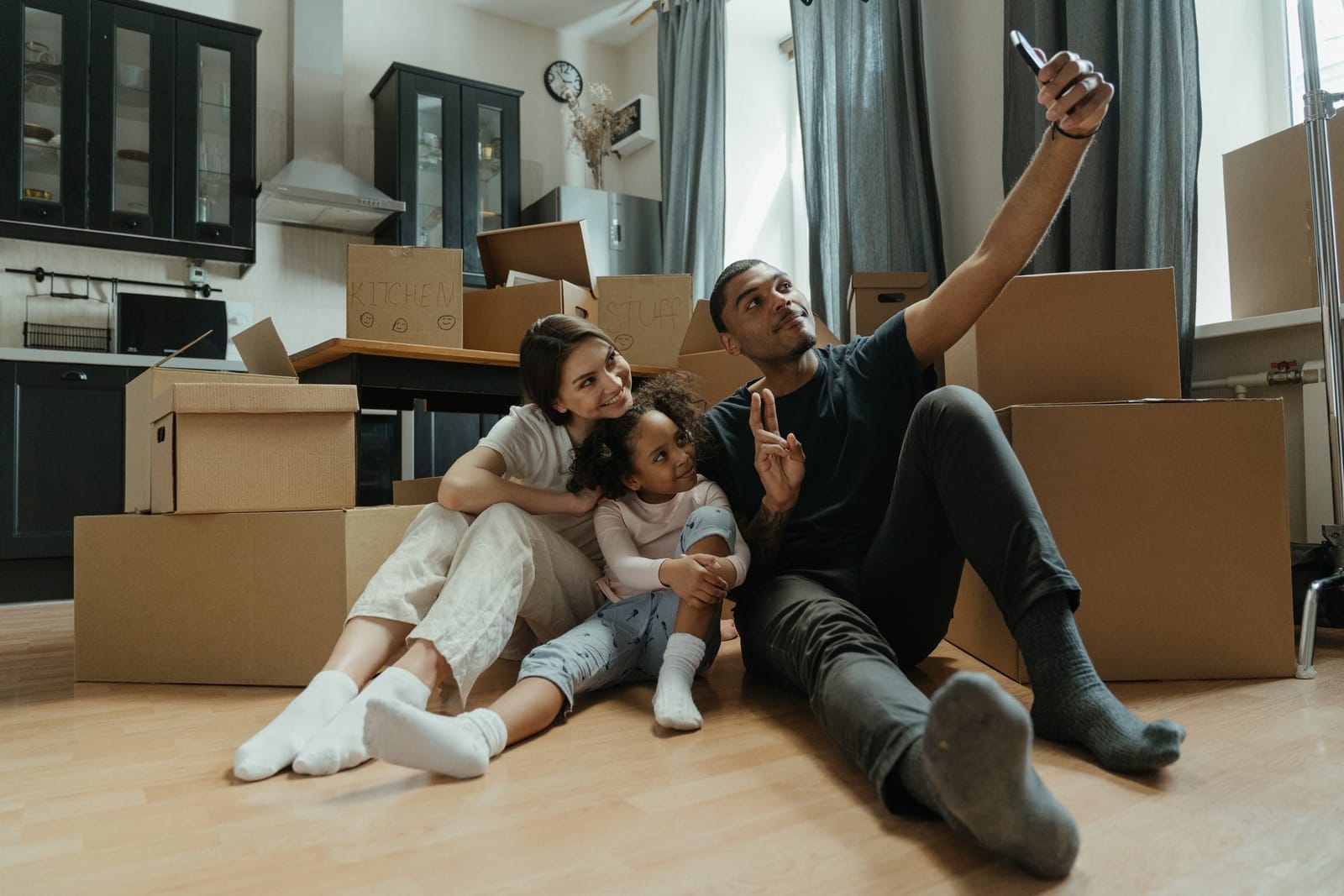 Qlick's foreign local hire policy
Feel welcome with Qlick's relocation program‍
Like any significant change in your life, relocating might seem like a daunting and overwhelming step. Even if you are excited about the new experiences, culture, and new opportunities awaiting you in your new place of residence, it is often considered a stressful time rather than an exciting one. Leaving your friends, family, and previous life behind can be challenging, and you might experience many mixed feelings during this transition period.
To make things easier during this hectic period in your life, Qlick offers a personal relocation programme tailored to your specific needs and wishes. We want to make sure that you (and your family if they are joining you on this exciting new adventure!) go through this exciting transition period as comfortable as possible. We want you to feel welcome, and part of this is to ensure that we help you with any questions that may arise before or during your move to the Netherlands.
Why does Qlick have a relocation policy and a relocation programme?
Qlick has set up a relocation policy and a relocation programme to help you relocate to the Netherlands. We provide several services during this hectic time, which we will further elaborate on below, and are happy to answer any questions you might have. We are here to support you because moving to another country is difficult enough without having a local team help you navigate the different obstacles and challenges that undoubtedly will cross your path.
Our management team and Human Resources manager are not only qualified to assist you, but we will also help you reduce relocation costs and ensure a smooth transition into the new country.
Am I eligible for Qlick's relocation programme?
Our relocation programme applies to newly hired Qlick employees (and their immediate family) who currently live abroad and need to relocate to the Netherlands. The following terms and conditions apply;
You are eligible for relocation assistance if you meet the following conditions:
• You have an employment contract for at least 12 months
• Your current residency is outside The Netherlands
• Your relocation and all assistance will take place within six months from the transfer or hire date.
Can my family move with me if I relocate to the Netherlands?
When Qlick helps you relocate to the Netherlands, we understand that you might be concerned about how this influences your family members. At Qlick, we help your immediate family to relocate too. At Qlick, the term immediate family includes a partner and unmarried, dependent children up to 18 years old who live with you. We do not make any distinctions whether your children are adopted, your stepchildren, or whether they are your biological children. As long as you are legally responsible for them and have shared a joint household before relocating to The Netherlands, they are your family.
At Qlick, we also do not discriminate between married, unmarried, or same-sex partners. However, we might ask you to prove that you have a durable and stable relationship and a joint household (e.g. legal partnership agreement). Please note that although we will do our absolute best to ensure a smooth transition for all of your family members, we cannot always guarantee equal treatment of married and unmarried partners. Other third parties, legal authorities or other organisations that you might depend on for your move to the Netherlands may have more strict policies or rules and regulations that are out of our control.
So how does Qlick help me to relocate to the Netherlands?
Although we might not be able to assist you with everything, we do support you wherever we can. Our relocation package includes the following;
• We help arrange residence- and work permits and entry visas
• We help you with your housing search in The Netherlands
• We help you with registration in The Netherlands
• We help you with obtaining a social security number
• We help you with opening a Dutch bank account
• We provide you with information on living in The Netherlands
• We provide you with information on schools for children (if applicable)
• We help you find a family doctor, dentist, etc.
Residence Permits, Work Permits and entry visas
Because the application procedures can be complicated and time-consuming, we will start the application procedure for residence permits, work permits, and (if applicable) entry visas as early as possible. Please keep in mind that Qlick cannot sponsor the immediate family for work permits.
Because your employment cannot start unless all immigration requirements have been fulfilled, we help you, so you know exactly which documents you need to fill out. Besides, Qlick will arrange for the necessary extension of work and residence permits if necessary. However, please note that possible extensions for personal identification cards (e.g. passport) are your own responsibility.
Let us help you find a new home
When you (and your immediate family) arrive in the Netherlands, you might need help with finding temporary accommodation in a hotel or an apartment. We help you find a suitable temporary place to live, so you can have plenty of time to find your new home. If you have any questions regarding housing in the Netherlands, we are, of course, more than happy to help you wherever we can.
Unfortunately, Qlick cannot take any responsibility for housing in the country of origin. It is entirely up to you to decide whether to retain your former home or to sell it. All costs, fees and revenues from renting out or selling your former house are hence for your own account.
Tax & Insurance Assistance
When you move to the Netherlands, you are expected to comply with the tax laws of The Netherlands. Therefore, Qlick is always willing to answer any questions you might have about your taxes or insurances.
Although Qlick cannot take responsibility for any fines or penalties unless action by Qlick caused such payments, we are more than happy to provide support with the income tax return preparation. We can also assist you with preparing the spousal tax return support, provided if a joint income tax return is required.
Please note that at all times, you remain fully responsible for providing the necessary information and preparing and filing your income tax return both in The Netherlands and the country of origin in a timely and meticulous way. Any additional costs incurred by the Tax Services Provider due to inaccurate information provided will be for your account.
30% ruling
The 30% ruling is a tax advantage for highly skilled migrants moving to the Netherlands for a specific employment role. When the necessary conditions are met, your Employer can grant a tax-free allowance equivalent to 30% of the gross salary subject to Dutch payroll tax. If you are eligible for the 30% ruling, Qlick is happy to apply for the 30% ruling with the Dutch Tax Authorities on your behalf.
Please note that the 30% ruling can only be applied once The Dutch Tax Authorities have approved it in writing. Qlick doesn't provide compensation if the Dutch Tax Authorities reject your application. The maximum duration of the 30% ruling is five years. Qlick will not provide compensation in any form whatsoever once the validity term of the 30% ruling has expired. Curious to learn more about the 30% ruling? Find all the answers to your questions here
Health Insurance
Every Dutch resident is obliged to take out basic health insurance. There are plenty of insurance companies that offer health insurance. The costs for this health insurance are for your account. You can find more information on the health care system in The Netherlands here.
Personal Insurance
Upon arrival in The Netherlands, you will be responsible for taking out personal insurance coverage (e.g. third-party liability, fire-and-theft insurance). Please note that the costs for these personal insurances are for your account.
Want to learn how Qlick can help?
We are happy to help! We might understand that this information seems overwhelming. Please note that this blog outlines the terms and conditions for your relocation from abroad and is not intended to cover all matters that may arise during a particular situation. Nevertheless, when unexpected situations occur, Qlick is here to help you.