8 Steps to buying a house in the Netherlands as an expat
Are you thinking of buying a house in the Netherlands as an expat? Buying a house in The Netherlands can be difficult even for Dutch citizens. So to make this easier for you, Qlick has compiled 8 valuable steps. Do you want to buy a house in the Netherlands just like Satheesh? Check out our tips in this blog!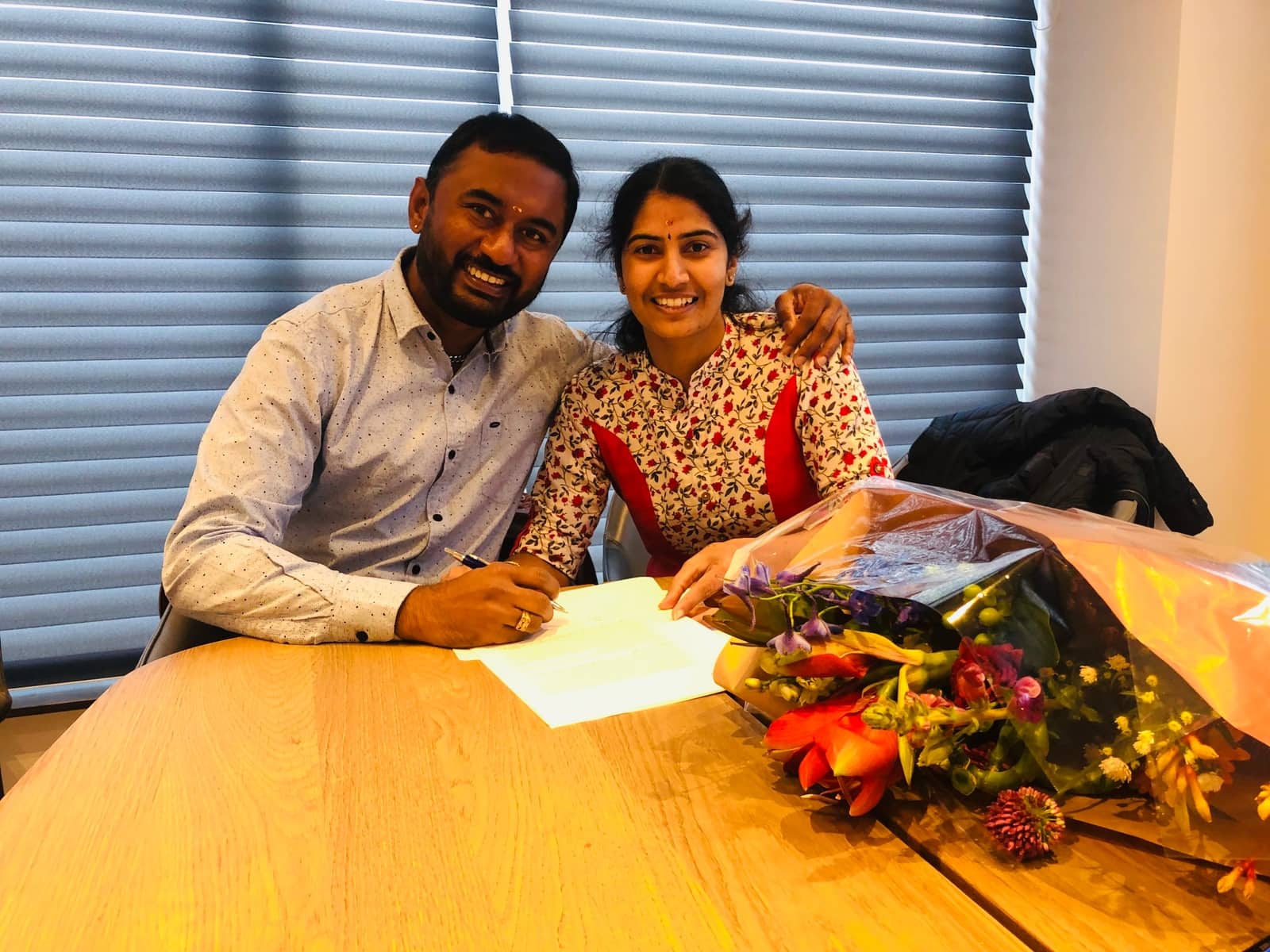 This blog will elaborate on the extra costs to consider and critical steps in the Dutch home purchasing process to be aware of. Firstly, let's dive into the practicalities and then onto the fun of finding your dream home. Good luck or, as we say in Dutch, Veel success!
Step 1: Check if you're eligible to purchase property in The Netherlands
For the Dutch, it is no secret that the housing market is a very competitive one, and it can be, at times, quite challenging to find your way. Housing prices have been rising for years now, but it might even be cheaper to buy a property instead of renting one in the long run.
But first of you need to check if you're eligible to buy a house in The Netherlands as an expat. To be able to buy property in The Netherlands, you will either need a Dutch or EU residence permit. You are lucky if you already have your money directly available, but the chances are that you will need a mortgage to be able to pay for your new dream home. Take into account that banks may be more hesitant to accept your mortgage if you don't have a permanent residence permit which is only obtained after having lived in The Netherlands for 5 years.
If you want to get a mortgage from your bank, it's usually necessary to have a permanent contract. If you don't have one, a note from your employer saying they intend to give you a permanent contract will also be adequate.
Step 2: See what aspects there are to take into consideration when buying a house
Before you buy a house, obviously, you need to check some things. One of those things is your budget. Unless you are a billionaire, chances are you're limited to the amount you can spend on your dream home.
First of all, it's wise to check your own financial situation. What are your monthly expenses? Do you have any debts you need to pay off? Or maybe you need to have extra cash available for unpredictable situations. All these questions lead to the answer of knowing how much you are able to spend on a loan. This will determine your budget. Your income might let you borrow 100% of the property's value, but considering your monthly expenses, this might not always be the way to go. So make sure you check this first!
Step 3: Do your research for any extra costs
The last thing you want is to be surprised when it comes to extra costs. In order to provide insight into the additional costs when buying a house, we make a distinction between existing houses and new houses. The amount of the costs partly depends on the purchase price. A mortgage with a National Mortgage Guarantee (NHG) entails additional costs.
Extra costs for existing buildings
Purchase costs‍‍‍
Transfer tax: 2% of the purchase price
Delivery deed: +/- € 700 depending on notary and place
Costs for renovation or improvement of the home
Possibly: redemption ground lease
Possibly: broker's fee (costs vary from approx. € 500 to sometimes 2% of the purchase price)
Possibly: the purchase price of any movable property‍
Financing costs
Valuation costs
Optional: building inspection
Mortgage deed: +/- €700 depending on notary and place
Advice and mediation costs
National Mortgage Guarantee costs (for purchase price under €325.000): 0,7% of the mortgage amount
Costs for a bank guarantee (costs differ, maximum 1% of the deposit
Possibly: mortgage offer renewal costs (this is also known as the commitment fee)
Don't forget you might need an interpreter when signing at the notary!
Step 4: Choose your dream home wisely
Now that you know your budget and the extra costs that come with it, it's finally time to choose your dream home! Choose your property wisely, though. There are numerous considerations to be made when looking for your next house.
Location. Do you want to live near a big city, your work, beach, schools?
Parking possibilities
Is the neighborhood child-friendly?
Public transportation possibilities
Enough leisure activities in the area
Calm or busy environment
Safety of the neighborhood
Is health care available nearby?
Apartment or house
Is it for a short-term or long-term living?
Age of property and its condition
Is the land included?
Step 5: Put in an offer
Great! You have found your dream home and are ready to put in an offer. Keep in mind that there are probably lots of other potential buyers who will want the house. So consult your broker on the right offer. When putting in an offer, you must sign a contract of the offer. In this contract, it is recommended you add a clause stating the offer is subject to building inspection and personal finance. In that case, you can always opt out if you have trouble rounding up your finances or if something is found during a building inspection.
Step 6: Round up your finances
Your offer has been excepted! Now it's time to finalize your finances with the bank. Ensure there is a minimum of a 6-week settlement period that will allow you to get your finances in order, do a possible building inspection, and get the house appraised.
Step 7: Choose whether you want a building inspection
For some buildings, it is wise to do a building inspection. You might put an offer on the table for a very old house and might have some hidden flaws. You definitely don't want any surprises after the sale has been finalized. A building inspection is undoubtedly advised in these situations!
Step 8: Have your new house appraised and get a notary
Once the offer has been accepted and the contract has been signed, a taxation inspection is necessary. This will determine the value of your property. Your mortgage broker can arrange this inspection. You will receive the outcome in a report that can take up to 10 days. Make sure you get a notary close to you to complete the last inspections of the house.
‍After all, this is done, it's finally time to move into your new dream house and start enjoying it! Welcome home!
Want to learn how Qlick can help?
Do you want Qlick's help when finding a house in the Netherlands? Don't hesitate to contact us.